Last November we conducted a survey regarding levels of income, costs and wages in the Limerick childcare sector which we hope will help to highlight the need for a review, at national level, of supports towards childcare services, owners, managers and staff.  We would like to thank all the services who took the time to complete the survey.  The results are currently being collated and our report will issue shortly.
Childcare services who participated in our survey were entered in a draw for a set of wooden unit blocks which was won by Teddy's Community Play School in Dromcollogher. Catriona, Development Officer with Limerick Childcare Committee presented the prize to the children of Teddy's.  They couldn't wait to get stuck in and they constructed some amazing buildings as our photos show.
Wooden blocks can benefit children in all areas of development such as learning through their senses, having a sense of achievement, introducing concepts such as maths, science and technology, language development, social interaction, and they help children represent the real world.  Some of the photos show that the children had access to other resources while playing with the wooden blocks, eg. one boy decided to take part in small world play and became a fire fighter to rescue someone from the top of his tower.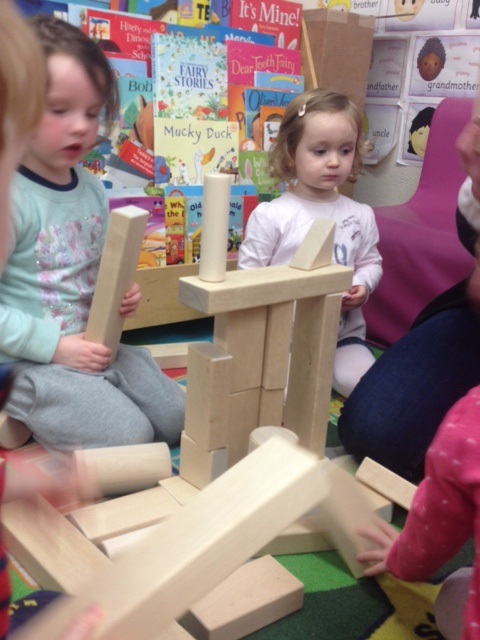 So many blocks, so many possibilities!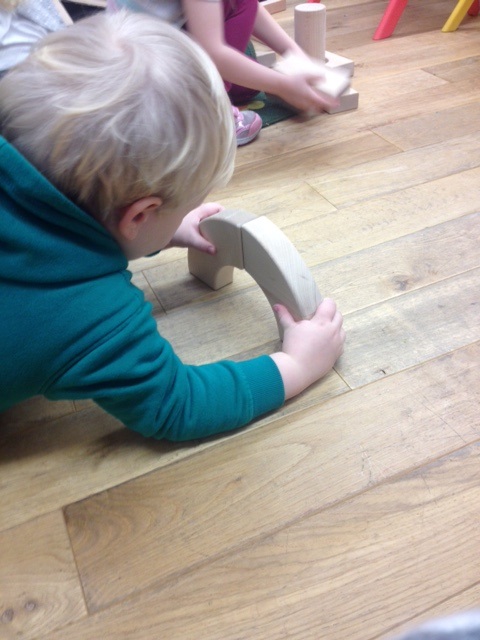 One boy wasted no time in starting his construction.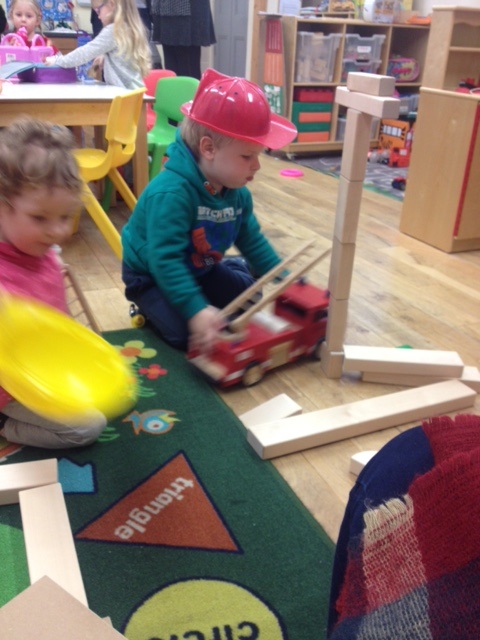 One boy became a fire fighter to rescue someone trapped on top of his tower.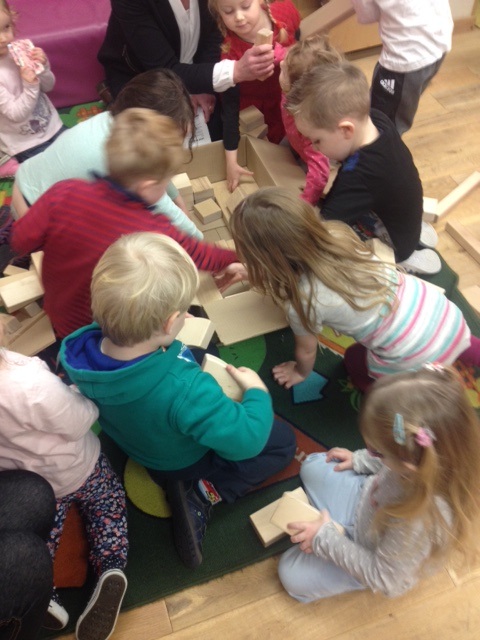 The children can't wait to get their hands on the contents of this interesting box.